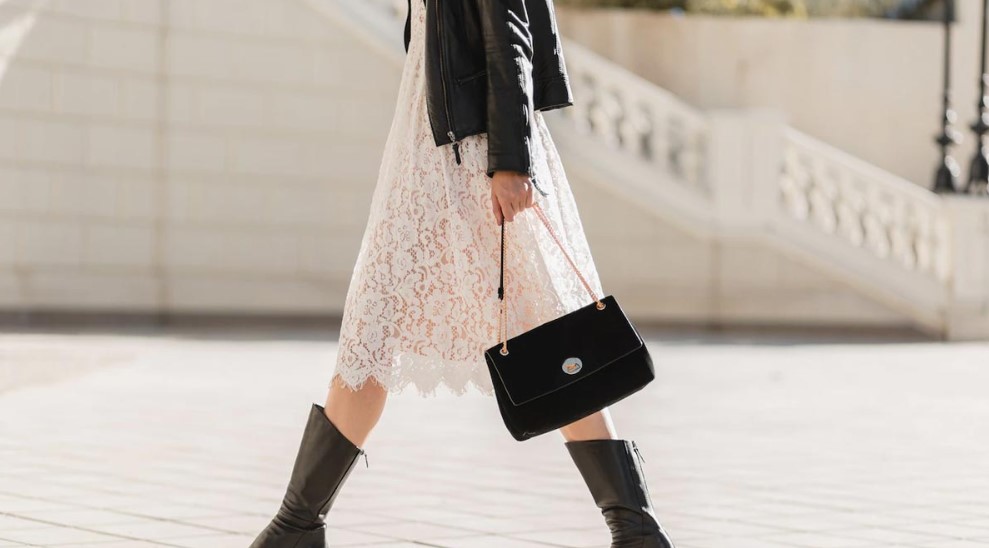 Ladies, it's time to update your handbag collection! The newest trends in women's handbags are here and they're ready to make a statement. Whether you're looking for something chic yet practical or bold and daring, there is a bag out there that will suit your style. From oversized totes to mini cross-bodies, we've got the latest styles that will elevate any outfit. So buckle up, grab your wallet, and get ready to discover the hottest new bags on the market!
Overview of Women's Handbag Styles
There are four main types of women's handbags: shoulder bags, totes, crossbody bags, and clutches.
Shoulder bags are the most popular type of handbag. They are large enough to carry all of your essentials, but not so large that they are cumbersome to carry. Totes are another popular option for women who need to carry a lot with them. They are larger than shoulder bags and have more compartments and pockets for organization. Crossbody bags are perfect for women who want their hands free. They can be worn over the shoulder or across the body, and are often smaller in size than shoulder bags or totes. Clutches are small evening bags that are typically used for special occasions.
The Latest Trends in Bags
When it comes to fashion, women's handbags are always one of the first things to change with the seasons and the latest trends. This year is no different, and there are some really great new bag trends that you're going to want to check out. Here are a few of the newest trends in women's handbags:
Oversized Totes: These roomy bags are perfect for carrying all of your essentials, and they look great with just about any outfit.

Structured Bags: These bags have a more polished look and feel, and they're perfect for work or formal occasions.

Patterned Bags: Whether you prefer floral prints or geometric shapes, there's sure to be a patterned bag that catches your eye.

Metallic Bags: Metallics are big this season, and they add a touch of glamour to any outfit.

Embellished Bags: Beading, sequins, and other embellishments are a great way to add some personality to your handbag.
Summer Handbag Trends
The handbag trends for summer are all about being stylish and practical. There are a few key trends that are perfect for the warmer months.
First, crossbody bags are perfect for hands-free days spent exploring new cities or towns. They come in a variety of styles, from bohemian to vintage-inspired.
Second, bright colors and bold prints are big this season. Whether you choose a brightly colored bag or one with a fun print, be sure to make it a statement piece.
Third, mini bags are ideal for nights out or days when you don't need to carry much with you. Choose a style that's both chic and unique, like a beaded clutch or sequined pouch.
Finally, straw bags are perfect for summertime picnics, pool days, and beach vacations. Opt for a natural straw bag or one with colorful accents to add a pop of personality to your look.
Fall/Winter Handbag Trends
Fall and winter are the perfect time to invest in a new handbag. With the chilly weather comes an opportunity to accessorize your look with a stylish and practical bag. Here are some of the newest trends in women's handbags for fall and winter:
The Bucket Bag
The bucket bag is one of the hottest trends right now. This style of bag is characterized by its round shape and drawstring closure. It's the perfect size for carrying all your essentials, and it can be dressed up or down depending on the occasion.
The Backpack
The backpack is another great option for fall and winter. It's super practical and can be worn with just about anything. Plus, it frees up your hands so you can carry more things! Look for a backpack that has multiple compartments to keep your things organized.
The Tote Bag
The tote bag is a classic style that never goes out of fashion. It's perfect for work, travel, or running errands. Look for a tote bag that has plenty of room for all your things, as well as a few extra pockets for smaller items.
Tips for Choosing the Right Bag for Your Needs
When it comes to handbags, one size definitely does not fit all. The right bag for you depends on your lifestyle, your personal style, and of course, your needs. Here are a few tips to help you choose the perfect handbag for you:
Consider Your Lifestyle: First and foremost, you need to consider your lifestyle when choosing a handbag. If you lead a busy life and are always on the go, you'll need a different bag than someone who has a more sedate lifestyle. A larger bag with multiple compartments is ideal for busy ladies, while a smaller bag or clutch might be better suited for someone who doesn't have to carry as much stuff around with them.

Think About Your Personal Style: What kind of fashionista are you? Do you prefer classic and timeless styles or do you like to stay on trend with the latest fashion? Your personal style will play a big role in choosing the right handbag for you. If you're more of a traditionalist, look for a classic style like a tote or shoulder bag. If you're all about the latest trends, opt for something more fashion-forward like an envelope clutch or crossbody bag.

Determine Your Needs: What do you need to carry around with you on a daily basis? Make sure your handbag can accommodate everything you need (and then some). If you often carry around a laptop or tablet, make sure your chosen bag
Popular Handbag Brands
There are many popular handbag brands on the market, but some are more popular than others. The most popular handbag brands include Coach, Michael Kors, and Kate Spade. These brands are known for their high quality and stylish designs.
Coach is a leading designer of high-quality handbags and accessories. Coach offers a wide variety of styles to suit any outfit or occasion.
Michael Kors is a world-renowned fashion designer who offers a range of stylish and sophisticated handbags.
Kate Spade is another popular handbag brand that offers elegant and timeless designs.
Shopping Online Versus In Store
There are several reasons why shopping online for a handbag may be preferable to shopping in store. For one, you have a much wider selection of options to choose from when you shop online. You can also take advantage of sales and discounts more easily when you shop online. Finally, you can read customer reviews before making your purchase, which can help you make a more informed decision.
Conclusion
Women's handbags are a fashion staple that can be seen in every season. This article has taken a look at some of the newest trends in women's handbags and how to style them for any occasion. From chainlink shoulder bags to mini cross-body purses, there is something out there for everyone. Whether you're looking for practicality or have an eye on the latest it bag, make sure you stay up to date with all of the newest trends so that you can express yourself and your personal style through statement pieces like these.
Related Posts